The Gateway to Up-To-Date Information on Integrated 'Whole Building' Design Techniques and Technologies
The goal of 'Whole Building' Design is to create a successful high-performance building by applying an integrated design and team approach to the project during the planning and programming phases.
WBDG Updates
These resource pages explore different aspects of resilience management to control and help reduce the rapidly increasing costs of manmade and natural hazards and ensure that civil infrastructure exhibits a high degree of resilience.
Related pages: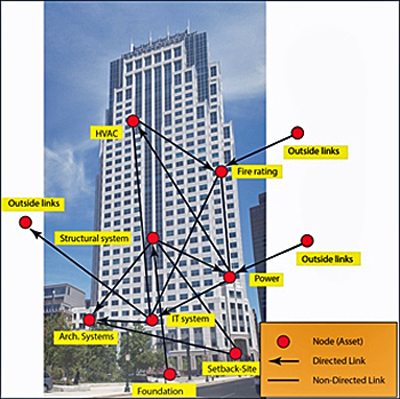 Atrium
In ancient Roman times, the atrium was the central open area of a house, but today the term atrium is typically associated with commercial and public buildings including offices, health care facilities, libraries, hotels, courthouses, educational facilities, etc.
Auditorium
Auditorium space types are areas for large meetings, presentations, and performances. Auditorium space type facilities may include assembly halls, exhibit halls, auditoriums, and theaters.
Cathodic Protection Basics
Cathodic Protection is a corrosion prevention and control mechanism utilizing the properties of the electro-chemical corrosion cell. This course is intended to provide an overview of cathodic protection across the facilities life-cycle.