Overview
Within This Page
All construction projects begin with an owner - whether an individual, company, institution, or public entity - identifying the need for a capital improvement. Developing a plan to design and execute a project that will meet the program needs, technical requirements, and vision of the owner can seem daunting. The first step - and a critical one that will determine the success of the project - is selecting a team for the project.
The project team will be responsible for translating the owner's vision into an executed design, maximizing the outcome and minimizing risk. This section has been developed to assist those involved in capital design and construction programs in understanding how project teams are selected, procured, contracted, and coordinated for successful project delivery.
Assembling a Project Delivery Team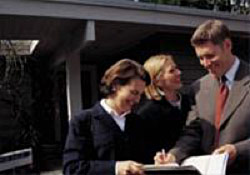 Delivery teams typically include those professionals involved in the programming, planning, design and construction of the project. The size and composition of the project team will vary depending on the extent of the capital design, the construction budget, and the various facets of the project.
Construction projects are typically regulated at the state-level, through state-specific building codes. States often require plans and specifications for new buildings, major additions to existing buildings, and remodeling projects to be prepared by a licensed architect or engineer. Therefore, delivery teams typically are led by an architect or an engineer.
Core Project Team Members: Roles and Responsibilities
Owner - Establishes the vision and goals for the project and chooses the project team

Architect -Plans, designs, and oversees the construction of a building. Some architects specialize within the design profession by building type or service area

Engineer -Plans, designs, and oversees the construction of structures and systems. There are many different types of engineers: civil (site infrastructure), structural, mechanical (heating and cooling systems), electrical (power and lighting), and plumbing. Some firms offer multiple engineering disciplines
Additional Project Team Members
Depending on the project, additional expertise may be provided by one or more of the following professionals:
Acoustic Consultant - Designs and manages sound and vibration in built environment.

Archaeologist - Assesses/manages the impact of project on buried cultural resources.

Code Consultant - Assesses compliance with building codes, focusing on life safety, egress, fire protection, accessibility, and construction types as they relate to building codes.

Commissioning Authority - Verifies that systems for mechanical (HVAC), plumbing, electrical, fire/life safety, building envelope, lighting, wastewater, controls, and building security operate as designed.

Construction Manager - Acts on the owner's behalf to manage schedule, cost, and quality.

Cost Estimator - Estimates project costs and checks them against the project budget. Estimates variations on the proposed project.

Environmental Engineer - Protects public health from adverse environmental materials or conditions encountered as part of the project.

FF&E (Furnishings, Fixtures, and Equipment) Consultant - Provides expertise related to products procured outside of the main construction contract.

Fire Engineering Consultant - Provides expertise for fire protection and suppression systems.

Geotechnical Engineer - Provides expertise related to earthwork and foundations.

Historic Preservation Consultant (Cultural Resource Professional) - Balances historical and architectural significance with design. Assists in navigating preservation regulations or tax credit programs.

Interior Designer - Designs interior spaces for functionality and aesthetics.

Information and Communications Technology Consultant - Provides expertise in communications and data requirements

Landscape Architect -Plans, designs, and oversees construction of outdoor areas.

Lighting Designer - Designs lighting systems, including natural and electric light.

Master Planner/Planning Professional - Develops a larger framework for a campus or region.

Security Consultant - Assesses threats and risks. Develops security program.

Surveyor - Determines three-dimensional relationships between physical points, conducting surveys of boundaries, features, utilities, or elevations.

Traffic/Parking Consultant - Studies traffic flow and project impacts. Designs road improvements, access points, and parking areas.

Vertical Transportation Consultant - Plans for escalators, elevators, and lifts.
Selecting the Project Team
Projects are by nature collaborative, with the owner, architect, engineer, contractor, and other team members working together closely. Individuals typically can assemble a project team of their own choosing based purely on their own criteria. Institutions or public entities may need to create a selection committee to select a design professional. If a selection committee is used, it should be a manageable size: -- preferably no more than five to seven people so that it can make decisions in a timely fashion. Ideally the committee will include someone who will use the facility on a regular basis, an individual qualified to judge the performance of the design professionals, and a representative of the design profession.
Step One: Identifying Project Team Lead Candidates
The first step in selecting a project team leader is to identify possible candidates for this role. The ideal team lead will understand the concept of the project, have relevant experience, work well with the owner, and be able to work within the project budget. Depending on the funding source and type of owner, it may be possible to solicit information directly from designers; this is typically the case for privately-funded projects. However, publicly-funded projects may require a formal solicitation process to identify interested parties.
Direct Selection
If there are no restrictions governing how design services are to be procured, the owner may directly select the project team lead. The first task is to develop a list of potential professionals or firms and request information from them. Potential individuals or firms can be identified in a number of ways:
Recommendations from colleagues and acquaintances who have worked with architects
Informal surveys of comparable successful completed projects for similar organizations and their designers
Design firms' websites
Lists of practicing firms or individuals from local professional associations (American Institute of Architects, National Society of Professional Engineers, etc.)
Recommendations from other organizations or persons who may have been involved with similar projects
Advertising the project through local publications
In order to narrow the list of candidates, the complexity of the project, and any specific knowledge required should be considered. Some firms provide both architecture and engineering, but others may provide only architecture services, or only engineering services. Furthermore, some firms further specialize in project types or by client base. The owner should gather information, qualifications, and references from the potential candidates. The owner may also ask how the fee structure is managed and how additional expenses that could be incurred as the project develops would be handled.
Request for Qualification (RFQ)
An RFQ (Request for Qualifications) may be sent to potential candidates to hone a lengthy list or advertised publicly. The RFQ should include client information, project information and goals, services required (architecture, engineering, etc.), program, fee, construction budget, project schedule, and other relevant information. Each firm's response should include a company profile that identifies the type of services it provides, a list and description of its relevant projects, and a list of client references.
Request for Proposal (RFP)
An RFP is typically issued by government agencies or institutions. In some instances, an RFP may be sent to a select group of firms. Like the RFQ, the RFP should describe the project; however it should ask for additional information including the firm's legal status, size, background, resumes of proposed project team members, billing rates, and a statement of project understanding. Along with requesting related experience, a portfolio of comparable projects, and references, it should also ask the firms to describe their approach to the project, and how they will accomplish the work within the specified project timeline.
Step Two: Honing the List
After developing the initial list of potential candidates, it is necessary to create a short list for interviews. In order to do this, the owner needs to evaluate the information gathered during the first phase. The owner should take into account firms' track records and visit completed projects, if possible. The top three to five candidates should be asked to participate in an interview. This will provide an opportunity to discuss concepts for the project, including schedule and budget. It will also allow the owner to evaluate how he or she "meshes" with the personality of each potential firm.
Step Three: Interviewing Candidates
During an interview, the owner should present important aspects of the project including the project scope, schedule, and budget. One of the goals of the interview is to determine how the potential firm would handle the project. The American Institute of Architects has developed a list of 25 questions for owners to ask a potential project team lead:
Experience
What is your design philosophy?
What sets your firm apart from other architects with similar experience?
Do you have experience with the building type and size of my project?
Will you share with me a portfolio of similar projects and provide a list of client references?
Who from the firm will I be dealing with on a regular basis? Is this the person who will design my project?
My Project
Are you interested enough in this project to make it a priority?
What challenges do you foresee for my project?
What do you see as the important issues or considerations in my project?
What is your estimated timetable for my project?
What means will you use to collect information about my needs, goals, etc.?
How will you help me to fully understand the scope and sequence of the project? Will you utilize models, drawings, or computer animation?
Design
What are the steps in the design process, and how are they organized?
What criteria will be used to establish priorities and make design decisions?
What do you expect me to provide?
How disruptive will construction be?
What role do you have during construction? Am I expected to work with the contractor directly?
Green Design
Do you have experience with "green" or sustainable design?
Do you regularly integrate low or no cost sustainable design strategies into projects?
Considering the many areas that may be affected by sustainable design, how will you determine which options to pursue?
If sustainable design technologies are implemented, do upfront costs exist that may affect the construction budget? What are the expected pay back times?
Fees
How do you establish fees?
In anticipation of a formal proposal with costs, what would you expect your fee to be for this project?
What is included in your basic services and what services would incur additional fees?
If the scope of the project changes later in the project, will there be additional fees? How will these fees be justified? How will this be communicated to me?
What is your track record with completing a project within the original budget?
The selection process is a two-way street. While the owner is selecting a design firm, the firm being interviewed will also be evaluating the merits of taking on the proposed project. The owner should be prepared to answer questions about the project including budget, site, and stakeholders or team members during the interview.
The owner, in evaluating interviews and information gathered, should give more weight to the issues most critical to the success of the project. The owner should also contact the references provided by the firms interviewed. Topics for discussion with these previous clients should include the performance of the firm, the success of the project, and specific project staff involved. The owner should inquire as to whether schedule and budget were met, drawing out any challenges that arose, and how they were resolved. A good way to evaluate a project's success is to ask a previous client if he or she would work with the firm again.
Based on the information gathered, the responses to the interview questions, and the sense of how personalities mesh, the owner can determine which firm would best meet the project requirements. Following the evaluation, the owner should notify the selected firm to ensure their availability.
Client-Professional Agreements
Prior to establishing a contract, several items should be understood in detail. These include:
Scope of the services to be provided by the professional
Projected time period for the work to be completed
Associated fees and expenses
Method of payment: fees may be lump sum (fixed fee), time basis (hourly or per diem rates), or percentage (of the construction cost.)
When the owner and the designer have fully discussed and agreed upon these items, a written contract outlining all of these factors should be prepared. Architects and engineers frequently use standard agreements to establish contracts. For architects, these are the American Institute of Architect's "B-series" documents, the most commonly used being B-101: Standard Form of Agreement between Architect and Owner. For engineers, it is often the National Society of Professional Engineers' E-500: Standard Form of Agreement between Owner and Engineer for Professional Services . Often upon signing an agreement, the professional may require a retainer, typically a percentage based on the total fee.
Supporting Project Team Members
The project team leader usually manages and coordinates additional consultants. Potential sub-consultant use should be discussed at the early phases of a project, with the necessary disciplines of additional expertise identified during the initial discussions with the project team lead. Sub-consultants may be proposed by the project team lead; these may be consultants the lead works with regularly or proposed based purely on the expertise and experience they bring to a project.
Sub-consultants can be hired in one of two ways:
Subcontract - Traditionally the prime consultant hires sub-consultants and is responsible for the design of the entire project, including work carried out by these sub-consultants.

Direct Engagement - Sometimes the client hires additional professionals or consultants directly.
Coordination issues and roles with the project lead need to be clarified before additional consultants are contracted to ensure that scope of work and coordination are adequately addressed. The project lead should be responsible for the overall management of all consultants to ensure a well-integrated project with both design and administration properly coordinated.
Project Team Coordination
Project success hinges on coordinating the project team. The project team leader directs this process, organizing the design staff and sub-consultants, defining roles and responsibilities for each team member using Project Management Plans, Commissioning Plans, and Scopes of Work. The team leader promotes effective communications between all team members, holding coordination meetings throughout the design process. The team leader is responsible for ensuring that all information in the project as designed is complete and correct and that the owner's goals are being met.
Partnering
Partnering is a formal program used by the Project Delivery Team to improve communications in order to avoid disputes and work towards mutually beneficial goals. Partnering creates opportunities for more efficient resolution of issues through higher levels of trust, personal satisfaction, and increased collaboration.
The partnering process typically starts during pre-construction where an initial workshop or session is held. During the workshop, members of the Project Delivery Team meet to define their goals for the project, identify lines of communication, and establish a conflict resolution process. At the conclusion of the workshop, members of the Project Delivery Team will sign a formal partnering agreement, or charter, that will serve as a non-binding document to remind team members of their commitment to the process and goals. Follow-up partnering sessions are held throughout the life cycle of the project to address project issues and concerns, review performance according to the partnering charter, and refine processes.
Project Delivery Teams may benefit from a third-party facilitator, or consultant, with knowledge of partnering to facilitate and continuously improve their program.
Integrated Project Delivery
Integrated Project Delivery (IPD) is an approach to the design and construction process that is based on shared risk and reward, and open exchange of information that is intended to optimize project results. IPD unifies the Project Delivery Team at the beginning of the project with the shared goal of project success.
The principles of IPD can be applied to a project in two ways—IPD as a Philosophy and IPD as a Delivery Method. IPD as a Philosophy occurs when integrated practices or philosophies are applied to more traditional project delivery methods such as Design/Bid/ Build, Design/Build, and CM at-Risk. The degree of collaboration may vary with IPD as Philosophy, but most or all elements are not contractually binding. IPD as a Delivery Method occurs when an Owner signs a multi-party contract with key members of the Project Delivery Team that incentivizes collaboration, team risk-sharing, and other IPD principles and practices.
Commissioning
When assembling the project delivery team, it is important to bring the commissioning provider (CxP) on board during or before schematic design. This early involvement is critical for the timely and useful development of the Owner's Project Requirements (OPR), the subsequent design team Basis of Design (BOD) and the beginning of the Operations and Maintenance (O&M) Systems Manual. If these tasks are left until later in the process and "reverse engineered" to match the design, their usefulness as catalysts for dialog and quality tracking tools is lost. The early involvement of the CxP is an essential element of the IPD process.
The CxP should be appointed immediately after the architects and engineers. This allows the CxP to become familiar with existing programming documents and proceed immediately to the OPR workshop and the development of the MEP and other criterion that match the project needs. When the Systems Manual is started at this early stage, the inclusion of O&M requirements is ensured. The inclusion of O&M in the early stage project programming is the key to the long-term persistence of the energy efficiency and equipment longevity strategies built into the design.
The CxP should coordinate, manage, and record the minutes of the OPR workshop. The CxP should also confirm the mandatory wide participation of persons in the workshop, including the O&M staff. The CxP should also have primary responsibility for writing the OPR document and checking the engineer's Basis of Design (BOD) document.
Contracting and Acquisition
Project Managers work closely with agency contracting officers in assembling the project delivery team. They need to have familiarity with acquisition and contracting regulations and procedures applicable to the managing agency, but only contracting officers (often referred to as the "CO") are permitted to contract for professional and construction services on behalf of the government. The selection and procurement of contracted delivery team members on federal projects are regulated by the Office of Management and Budget (OMB), and both professional and construction services are advertised in FedBizOpps.
There are several types of acquisition regulations that apply to design and construction contracts for Federal projects:
Acquisition Regulations specify procedures for advertising work, selection stages of submissions, and contractor evaluation and selection criteria. The "Brooks Bill" is a procurement method that allows awarding projects to the best qualified, rather than lowest priced, offer. Advertisement, evaluation, and selection are followed by contract negotiation and award of the assignment. Many agencies have developed and adopted standard forms for professional services and construction contracts.
Federal budget cycle considerations will also impact the project planning process. Depending on the scale of a project, funds for site purchase, design fees, and construction costs may be spread over several budget cycles. Contracting for each phase of work may only occur after funds are requested in agency budgets and have been appropriated or authorized.
In the private sector references, past experience and certification determine who the various professional team members will be. It is important to look for experience in similar types of projects and for the credentials and recent experience of the people involved. Early contractor and designer involvement enhances this process so that all stakeholders are involved in setting the specifications for the project to more forward efficiently. It is also important to consider experience with sustainability issues to enhance project performance and the relationships with the community.
Defining Roles/Responsibilities and Team Management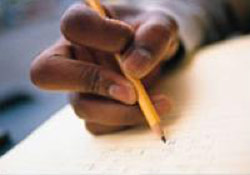 Project Managers develop and define roles and responsibilities for each team member through the use of Project Management Plans, agency handbooks/guidelines, Commissioning Plans, RFPs, Scopes of Work, and Contracts. Because project requirements and solutions evolve during the design phase (and even into the construction phase) a high degree of ongoing coordination among team members is needed for an integrated effort that will result in projects that are on time, in budget, function properly, and meet the project owner's expectations. A good quality control process provides needed documentation of the project goals and objectives and helps keep these goals at the forefront of the planning process.
Project Management Practices and Standards
Successful project management of a major, complex design and construction program requires mastery of a body of knowledge (BOK) including proficiency in project planning, development, design, scheduling, cost management, codes and regulations, contract law, and exceptional communication and interpersonal skills. These professional skills are necessary for effective and successful project leadership and improve the performance of the team as a whole.
Conclusion
The best projects are conceived, designed, and constructed by groups that share a similar vision, goals, and ideals for the project. The design team includes owners, architects, engineers, consultants, and, in design-build projects, contractors. Hiring an effective project lead is fundamental to developing an effective team for one's project. The selected professional should not only have the necessary experience and expertise required by the project, but the ability build and coordinate a team that can make the owner's vision a reality.
Additional Resources
Federal Agency
Publications
Building Construction Handbook Virginia: Reston Publishing Co., 1993.
California Commissioning Guides by the California Commissioning Collaborative, 2006.
CM: The Construction Management Process by James J. Adrian. Virginia: Reston Publishing Co., 1981.
CM: Developing, Marketing, and Delivering Construction Management Services by Charles B. Thomsen. McGraw-Hill.
The CM Contracting System - Fundamentals and Practices by C. Edwin Haltenhoff. Prentice-Hall, 1998.
Construction Contracting: A Practical Guide to Company Management, 8th Edition by Richard H. Clough, Glenn A. Sears, and S. Keoki Sears. New York: John Wiley & Sons, Inc., 2005.
Construction Management, a Professional Approach by Kavanagh, Muller, O'Brien. McGraw-Hill, 1978.
Construction Management Standards of Practice (2010 Edition) by Construction Management Association of America. McLean, VA.
Contract Administration Guidelines by Construction Management Association of America. McLean, VA.
Contractor's Guide to Change Orders, Second Edition by Andrew M. Civitello Jr. Prentice Hall, 2002.
Integrated Project Delivery for Public and Private Owners by the National Association of State Facilities Administrators (NASFA); Construction Owners Association of America (COAA); APPA: The Association of Higher Education Facilities Officers; Associated General Contractors of America (AGC); and American Institute of Architects (AIA), 2010.
Integrated Project Delivery: Frequently Asked Questions by the AIA California Council, November 2008.
Integration at Its Finest: Success in High-Performance Building Design and Project Delivery in the Federal Sector by Renée Cheng, AIA, Professor, School of Architecture, University of Minnesota. Sponsored by the Office of Federal High-Performance Green Buildings, U.S. General Services Administration, 2014.
National Society of Professional Engineers: Standard Form of Agreement between Owner and Engineer for Professional Services
Outsourcing Management Functions for the Management of Federal Facilities by Commission on Engineering and Technical Systems, 2000.
Problem Seeking: An Architectural Programming Primer, 5th Edition by William M. Peña and Steven A. Parshall. New York, NY: John Wiley & Sons, Inc., 2012.
Other