The Gateway to Up-To-Date Information on Integrated 'Whole Building' Design Techniques and Technologies
The goal of 'Whole Building' Design is to create a successful high-performance building by applying an integrated design and team approach to the project during the planning and programming phases.
Give the Institute Your Insights
Tell us about your perceptions and experiences with the Institute's programs and services. Your input is essential in helping us provide the latest research and a forum for crafting solutions for the built environment today and into the future. Take the survey by April 4 for a chance to win registration and hotel accommodations for Building Innovation 2019.
WBDG Updates
These resource pages explore different aspects of resilience management to control and help reduce the rapidly increasing costs of manmade and natural hazards and ensure that civil infrastructure exhibits a high degree of resilience.
Related pages: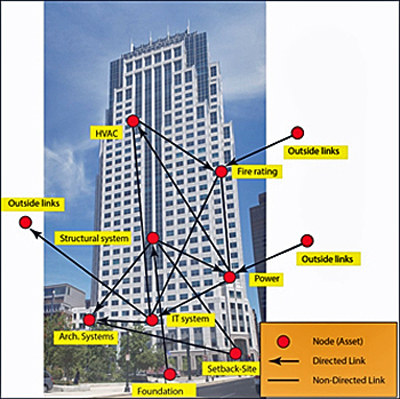 Child Care
The Child Care space types, described herein, are the facilities required for child care services permitted within federal facilities. The intention of high quality federal child care is to allow employees to respond to their dual work and family responsibilities effectively to the benefit of both families and the government as employer.
Courthouse: Courtroom
Courtrooms are spaces used to conduct formal judicial proceedings. A courtroom is combined with Judicial Chambers and related support spaces such as Jury Suites to form a court/chamber "Set".
Corrosion Prevention and Control of Utilities and Buried Structures
Utility systems and other buried structures exhibit significant deterioration and are approaching the end of their service life. This course will cover the corrosion mechanisms associated with utilities and buried structures and methods for corrosion prevention and control.