The Gateway to Up-To-Date Information on Integrated 'Whole Building' Design Techniques and Technologies
The goal of 'Whole Building' Design is to create a successful high-performance building by applying an integrated design and team approach to the project during the planning and programming phases.
WBDG Updates
This section pertains to building elements, heights and clearances implemented to address the specific needs of disabled people.
Related topics: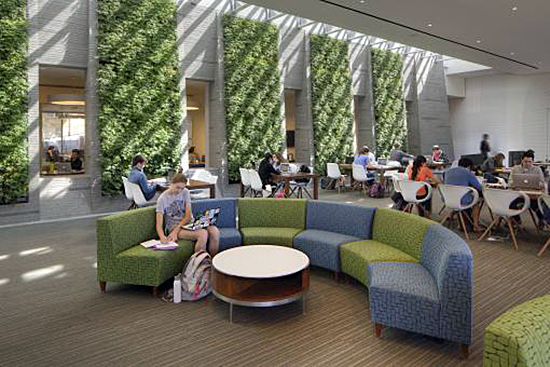 Life-Cycle Data Handoff: Guidelines for BIM Project Managers
One area of BIM project management critical to project success is managing the stakeholder responsibilities and workflow processes related to delivering building life-cycle data to the building owner. To address this need, this article presents guidelines for BIM project managers, including the owner's project manager, the design BIM manager, the construction BIM manager, the commissioning agent and the owner's facilities management staff.
Renwick Gallery of the Smithsonian American Art Museum
The $30 million major renovation of The Renwick Gallery of the Smithsonian American Art Museum preserves and respects the historic character and building envelope of the National Historic Landmark, while modernizing infrastructure with state-of-the-art sustainable and energy-efficient technologies.
Advanced Metering Systems Certificate Series
This Certificate Series provides guidance for turning information from metered data into operational, cost-saving best practices. Course instruction describes opportunities to reduce costs, optimize system performance, and maximize investments using the latest metering standards and analytical methods.